Don Hattan – West Kellogg

Don Hattan – West Kellogg
Don Hattan Dealerships Opening Fourth Store to Meet Needs of All of Wichita
Family-owned dealership group, named Best Place to Work, hiring for multiple positions to fill new dealership opening in January
WICHITA, KANSAS – (Aug. 11, 2022) Don Hattan Dealerships, a third-generation, family-owned dealership group founded in 1949, is opening a new dealership in January to meet the needs of car buyers in the west Wichita metro area. The dealer is hiring to fill at least ten positions for the dealership group's fourth store. With the opening of the newest location, which will focus on pre-owned vehicles, Don Hattan Dealerships will now have a store in all four directions of the Wichita area.
"Don Hattan Dealerships is proud to open its fourth store that will create more employment opportunities for the community and car-buying options for people in west Wichita," said Jill Hattan, Dealer Principal, Don Hattan Dealerships. "We set a goal several years ago for this new store after our leadership team recognized that many customers come from the west side ZIP codes, so we wanted to provide a more convenient option for them."
The new dealership location at 7800 W. Kellogg Drive is undergoing a complete facelift and will be similar to the Derby, Kansas, dealership, which only sells pre-owned vehicles. Don Hattan anticipates stocking around 100 cars, trucks, and SUVs at the new location with all makes and models.
The 150+-employee Don Hattan dealership group has been named a 2021 President's Award by Ford (received by less than 1% of dealers) and a 2021 Mark of Excellence Award by Chevrolet. It consistently receives high marks for being in the top 20% of all dealerships for its high star ratings and positive online reviews. The dealership group was also named a Best Place to Work by the Wichita Business Journal. Don Hattan is known for its customer-focused experience, which provides fair, transparent, and friendly customer service. Customers also receive market-based vehicle pricing to show they're not paying over market value for a vehicle. The dealership group hosts many community events, including Ladies Day every Tuesday, where women can receive a discount in the service department and a complimentary massage and manicure.
Don Hattan Dealerships seeks experienced automotive employees and invests in people who align with its core business values. The open positions at our brand new dealership include general manager, general sales managers, used car and inventory management, sales managers, finance managers, parts manager and parts counter, sales, service, as well as customer service advocates, service advisors, technicians, parts counter lot attendants, title clerks, and accounting team members.
The dealership provides an extensive benefits package, including affordable medical, dental, and vision insurance, paid time off, and a 401K retirement account with company matching. Employees have unlimited earning potential and can earn six figures, depending on the position. The company is looking for focused and goal-oriented people who enjoy working in a fast-paced environment and are looking for career growth opportunities. Don Hattan strives to make its employees successful in their position and build a career within the thriving, 73-year-old company.
Known for its hometown values, Don Hattan Dealerships is committed to helping build a better community in the Wichita area. Dealership employees are community service leaders through volunteering and sponsorships in the Derby School District, River Festival, American Red Cross, Greater Andover Days, and Trunk or Treat Halloween festivities. The dealership partners with local veterans' assistance foundations annually to present a combat-wounded veteran hero with a new vehicle. Don Hattan also recently provided Andover first responders with cars after a tornado hit the city in April.
Want to work for us? Click Here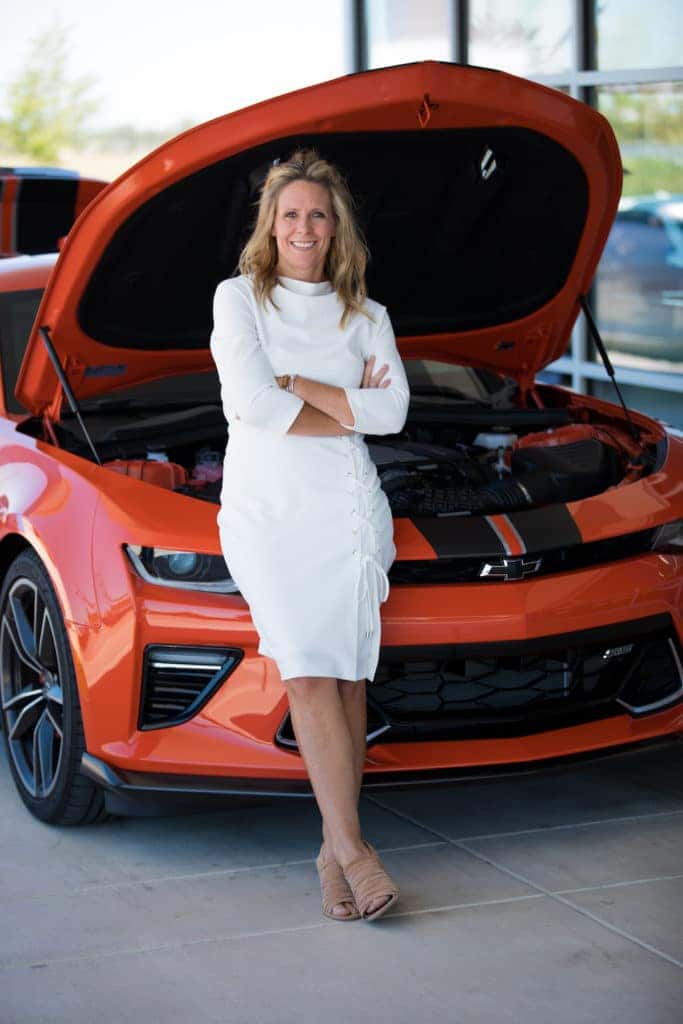 About Don Hattan Dealerships
Don Hattan Chevrolet was founded in 1949 and is the oldest dealership in Wichita, Kansas. Don Hattan was a Chevrolet Motor Division Accounting Manager when the opportunity arose to purchase a Chevrolet store. Don's son, Jim Hattan, assumed operational duties in 1979 and led the company through expansion for the next two decades. Jim's daughter, Jill Hattan, became the general manager in 2002 and dealer principal in 2010. Don Hattan Derby, which sells pre-owned vehicles, opened in 2017, and Don Hattan Ford opened in 2018.