Park City Community
We are committed to helping build a better community!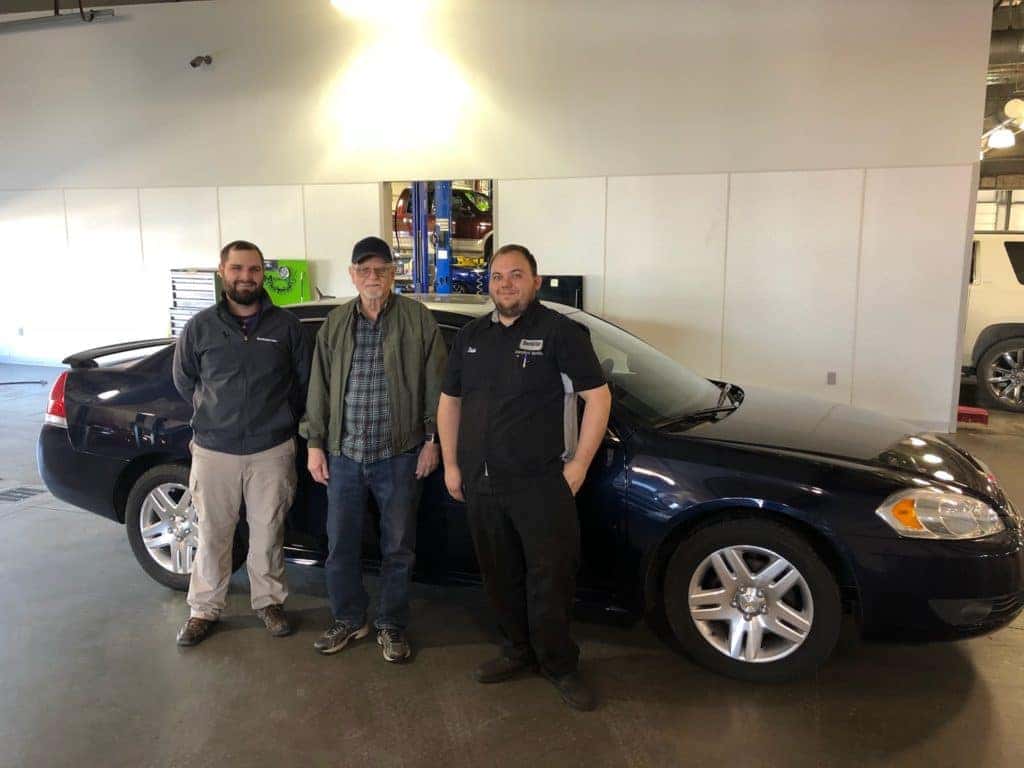 Pay It Forward Program
Donald Seward a long time valued customer of Don Hattan, came in with a HVAC door noise and a washer fluid level sensor concern on January 31st that was not covered by his extended warranty. Our service manager, Donny Sechrist, decided to make Donald and his repair a part of the Don Hattan Pay It Forward Program.
The Don Hattan Pay It Forward program helps those in need of repairs where both the dealership donates money and the technician donates their own time to complete the repair. Don was moved to tears by this and his wife, Ruth, said "I want to thank you for helping to restore his faith in people."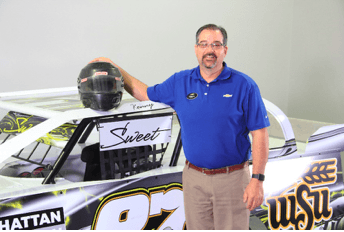 Kenny Sweet Racing
Race cars are a family affair for one Don Hattan team member. Kenny Sweet joined Don Hattan in the Commercial Sales department in 2002 after moving to Wichita 11 years prior to pursue his dream of racing.  His love of cars and racing shows in all he does, and he works full time now as the Commercial and Fleet Sales Manager, he also spends many nights and weekends working on his race car. He learned alongside his father Ken Sweet.  Many of Kenny's fondest memories are when his dad was in the race car beside him. Kenny is a lot of fun to work with and his racing stories keep us all entertained.  Don Hattan now proudly sponsors Kenny and number 87, go Kenny!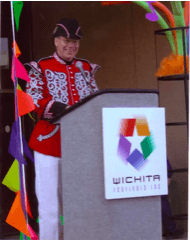 Wichita River Festival
Don Hattan Chevrolet has been the official car sponsor of the Wichita Riverfest since 1974, furnishing the use of over 800 vehicles and contributing thousands of button sales.  Jim Hattan was honored as Admiral Windwagon Smith in 2007 because of Don Hattan Chevrolet's contributions to the Riverfest over the years. 
"Sponsoring the Riverfest is a great way to support the community.  I could not have been more honored than when I was nominated and chosen to be Admiral Windwagon Smith Number 34.  It was one of the funnest weeks of my life." — Jim Hattan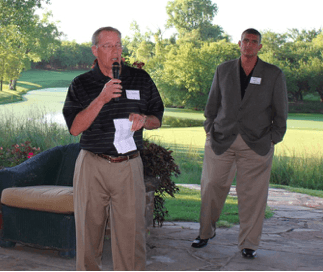 Greater Wichita Area YMCA
Jim Hattan joined the metro board of the Wichita YMCA in 1991.  He served on multiple boards and positions over the years such as head of the strong kids campaign in 2007 & 2008 helping over 40,000 people in Wichita providing assistance with free or reduced fees and programs and services.  He served as President in 2010 and 2011 heading up fundraising of several millions of dollars for the new downtown branch.
"It was always amazing to me how many people utilized these facilities, over 20,000 visits per day in 8 facilities.  I was extremely privileged to be able to be involved with such a great organization for all those years. 
What makes the YMCA so powerful in this city are the great people who support it with their Time Talent and Treasures."  — Jim Hattan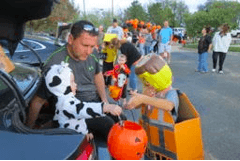 Trick-or-Treat at Don Hattan Chevrolet
We look forward to celebrating Halloween with our neighbors every year! Since 1997 we have supported the Wichita and Park City community by providing a safe place to trick-or-treat at our dealership.
Together with local sponsors, we fill the trunks of vehicles on the Don Hattan lot with candy, and we welcome about 1,000 kids each year.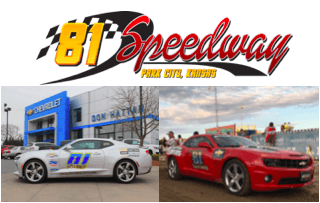 81 Speedway
What better combination, Chevrolet and racing!?!  We have a lot of fun partnering with 81 Speedway for their events.  We provide the pace vehicle, and they provide the fun and entertainment.  Don Hattan night is a great hit for our employees too!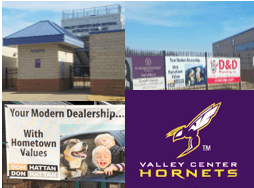 Valley Center Public Schools
We are excited to sponsor Valley Center Public Schools Valley Center stresses the importance of strong community values in every endeavor and it really shows in the schools.  Go Hornets!