Ford Shuttle Service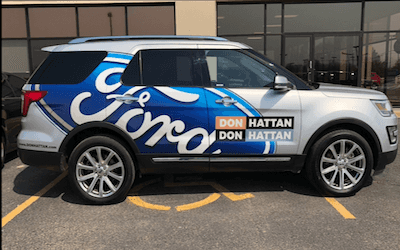 Does your vehicle need extensive service or repair work done? Bring it to Don Hattan Ford! Our certified service technicians will carefully and quickly take care of your vehicle.
You don't have time to wait? No problem! At Don Hattan Ford, we provide free shuttle service within five miles of the dealership.
Instead of waiting in our waiting area, which is nice, but obviously not your workplace, take advantage of our shuttle service. One of our in-house drivers will take you to wherever you need to go (work, home, school, etc.), and then come pick you up to get your car.