Volting Into the New Year
It has been an exciting and monumental year as a Chevrolet dealership. We were able to celebrate the 100th Anniversary of Chevrolet, throwing a party and taking the time to look back at milestones, reminiscing with guests about their first cars, family road trips, and all their favorite Chevy memories.
We also had the opportunity to participate in making history with the release of the Chevy Volt.  The Volt has received such accolades as 2011 North American Car of the Year, Motor Trend Car 2011 of the Year, and rated #1 in Owner Satisfaction by Consumer Reports.  Although there have been media reports covering the National Highway Traffic Safety Administration (NHTSA) investigation into the safety of the Volt, it continues to hold a five-star overall vehicle safety score from the NHTSA and is a Top Safety Pick by the Insurance Institute for Highway Safety.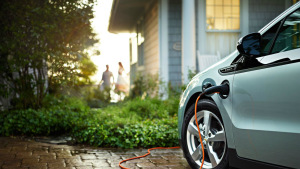 The media has taken the issue out of context, not reporting that under usual circumstances when the vehicle is involved in a collision there is a Volt team that is dispatched to drain the vehicle's battery.  Leaving a damaged battery without being discharged is essentially like leaving a damaged fuel tank to leak fuel – it can result in fire in certain conditions.   The battery was not drained after the NHTSA test.  It was taken away and stored for over three weeks prior to catching fire.  That was not the proper protocol. Chevrolet has been diligent in making the safety of their customers their first priority.  You can read a letter that was sent directly from GM North America's President, Mark Reuss, to Volt customers here.  Take a moment to read the comments at the bottom of that letter that have been posted by current Volt owners.  Questions can be directed to 877-4-VOLT-INFO (877-486-5846) or for local questions, you can contact Don Hattan Chevrolet at 316-744-1275.  We are confident that the Volt is a safe and quality vehicle, that this issue will be resolved, and Chevrolet will continue bringing innovative, quality products and solutions.
 It has been a year full of innovations, milestones, and amazing customers.  Thank you for sharing the journey with us and we look forward to Volting into the New Year!